Site & Engineering Services
Site & Engineering Services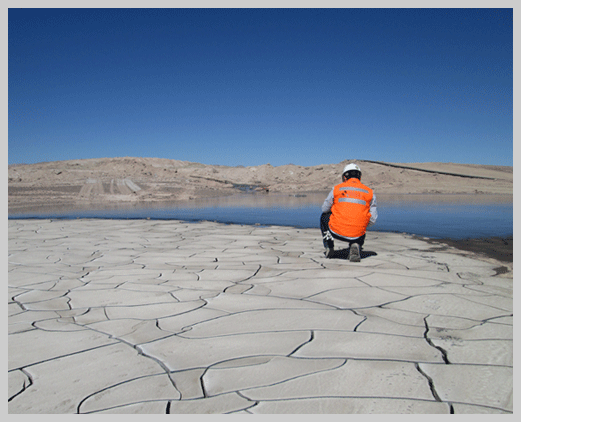 Any processing plant is variable in its daily operation and tailings properties can change from original design parameters. With our field and engineering experience, Tailpro have the ability to review, optimise and consult mining companies how to reduce their operational tailings handling costs as well as review their tailings storage risks through onsite audits.
Tailpro also provides independent Support Services as part of the Client Team to be able to advise in the current operation and future design of their tailings handling systems. Turnkey solutions can be provided to manage external consultants and vendors on behalf of the client team.
Audits
Audits and operational review of tailings storage facilities
Optimisations and cost saving review
Process data analysis and statistical modelling
Inhouse process and environmental monitoring solutions
Tailpro provide various in house models to review the performance of a tailings facility. We only focus on tailings and our global knowledge can provide relevant observations that can not only save operational and development costs, but also reduce risk and optimise planning associated with tailings deposition and storage.
Engineering Services
Thickener and transport review and optimisation
Vendor independent thickener sizing in collaboration with Vietti Slurrytec
Tailings discharge practices and beach slope optimisation (when considering existing tailings properties)
Discharge planning and optimisation
Full Cycle: From feasibility, construction, operation, decommissioning and aftercare
We work with specialist companies in the area of engineering relating to tailings handling, from thickening, transport and tailings discharge. Tailpro works directly with these companies to provide the preferred solutions relating to these specialist areas while providing an integrate solution to the client.
Coordination and execution of studies
Management and integration of third party consultants/vendors
Project management and tailings planning
Competency training of operators
Tailpro's advisory services are focused on provided better support for clients, both in the field and in the development of engineering studies provided by external consultants/vendors.
Expert Monitoring Systems
Independent routine monitoring services
Development of monitoring programmes
Data interpretation and modelling
Performance reporting systems & remote sensing integration
Our monitoring services are designed to provide clients with an external review of the performance of their tailings handling systems and provide an independent analysis for early warning detection and mitigations measures.