Tailings Testing Services
Tailings Testing Services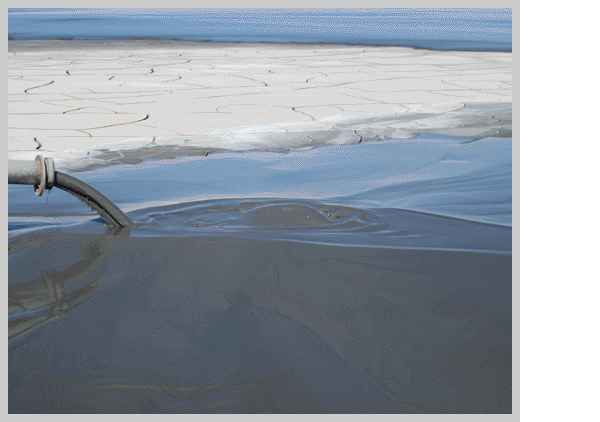 Tailpro operates its own testing laboratory and pilot plant in Santiago, Chile with an ability to operate a mobile service for onsite testing at specific mining operations within Chile and internationally.
External experts and vendors leading the field of tailings thickening, filtration and transportation, who are associated with Tailpro, are consulted to provide clients with comprehensive and best practice solutions for their tailings management.
Tailpro's Santiago testing facilities can cater for up to 300 tonnes and specific test requirements can be provided on a client to client basis as needed. For active operations where a continuous tailings feed is accessible, our mobile lab and pilot plant service may be more beneficial.
Laboratory to Pilot Systems
Pilot scale thickening (including paste) - 3 x thickeners available including a 0.9m diameter Tenova (Delkor) Paste Thickener
Filtration testing in association with leading international industry vendors - Tenova (Delkor), Outotec and FLSmidth
Pumping and transportation in association with leading international industry consultants
Beach slope deposition trials and fluidised bed (McPhail and specialist methods)
Layer thickness behaviour deposition trials
Specialist Tailings Characterisation
We have our own in-house characterisation testing programme that is primarily used to determine tailings facility operational design parameters such as in-situ density and water release for fresh layer tailings deposition. We also perform specialist geotechnical testing of tailings with the local Universities and overseas laboratories as per client requirements.
Sedimentation behaviour
Flocculant screening
Water liberation potential (drainage and supernatant)
Consolidation and permeability
Densification of tailings (initial conditions to final drying)
Rheology
Tailpro currently works with DustScan UK (www.dustscan.co.uk) to provide tailings dusting characterisation of tailings facilities. A custom wind tunnel is used to determine the mobilisation of dust from a tailings facility using specialist sensors provided by Dustscan. Various wind speeds can be tested providing feedback to how the tailings become mobile based on site conditions.
Tailpro also has Dustscan sensors for installation in the field that can be positioned around or within accesable areas of a tailings facility to measure dust collection and also the direction of the dust movement. Please see the suitable page regarding these sensors and their services.
Tailpro can integrate with third party design consultants as required following specific client request.
Tailpro adapted the SedScan® equipment (www.sedscan.com) to operate for static tailings settling tests and currently holds the license to perform mineral based testing services using the adapted equipment. Tailpro uses the equipment to measure the following on an automated basis and remove the use of the operator to take measurements:
Real-time bed position variations
Real-time settling velocity determination
Real-time turbidity variations (NTU)
Automated sedimentation and clarification testing. See www.sedscan.com for more information. Tailpro owns the rights to provide SedScan® service relating tailings testing globally.
The equipment is primarily used in floc screening characterisation where dilution, dosage and floc type are varied to provide a more accurate control of the behaviour when varying these conditions.